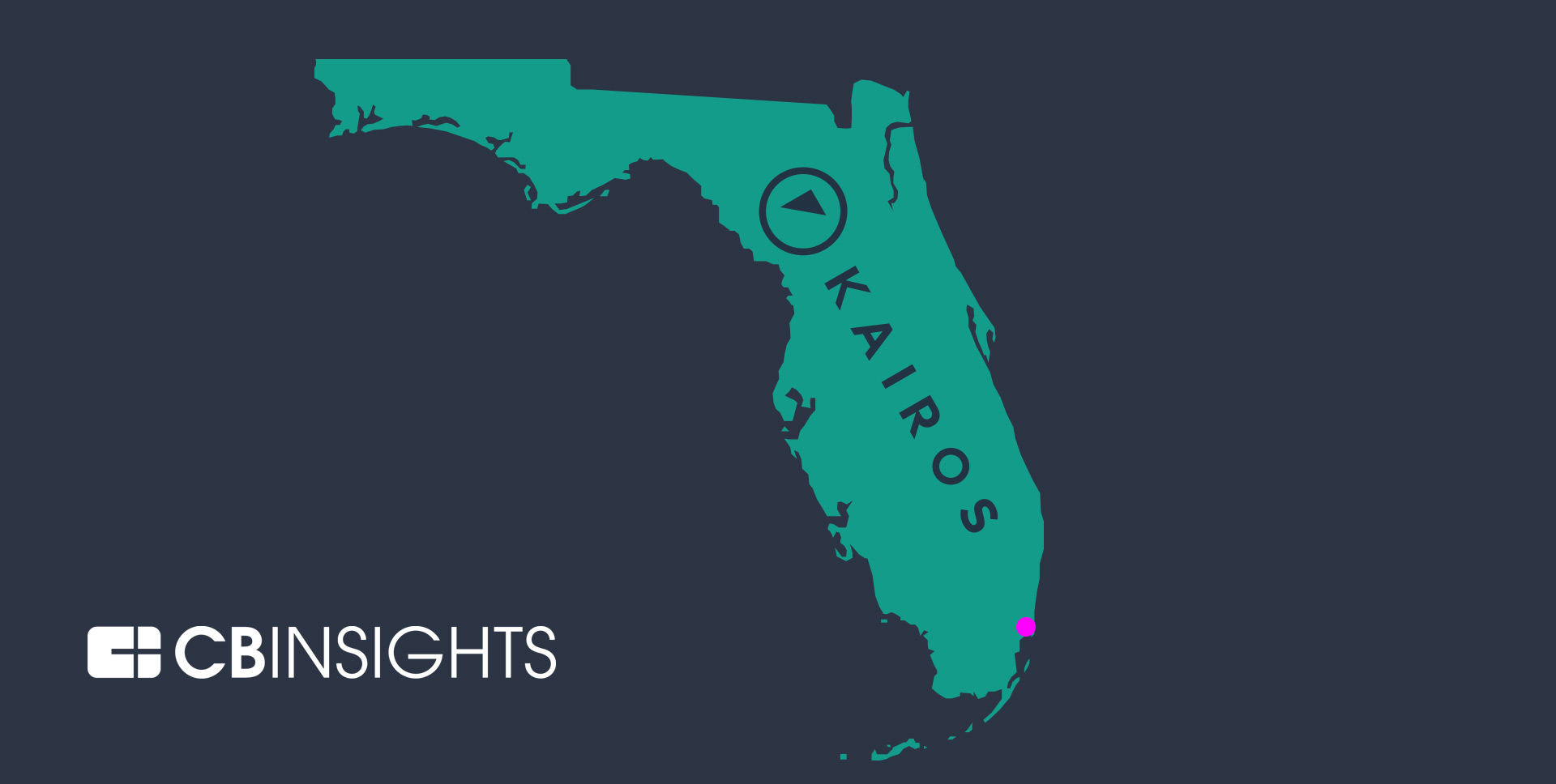 This month, CB Insights mapped out the top-funded AI startups in every US state—and, Miami based face recognition company, Kairos came out on top for Florida.
Coming-off of our most recent investment announced in February, it was great to see our team's contiuned hard work recognized.
According to CB Insight's really quite awesome analysis—called 'The United States Of Artificial Intelligence Startups'— VC funding has been pouring into AI startups, hitting over $9.3B in 2018. Nearly double from the previous period.
The United States Of Artificial Intelligence Startups https://t.co/NXiH78swMB

— CB Insights (@CBinsights) March 13, 2019
You probably aren't surprised to hear that the majority of the AI deals were in California—a whopping 48% in-fact. With New York and Massachusetts filling out the other regions seeing major deal flow.
Very Real Investments for Artificial Intelligence
Of the 36 states reported on by CB Insights, collectively, the AI startups have raised over 5 billion dollars.
Deals range from over $1BN all the way down to $50K, across a wide variety of industries including marketing, healthcare, retail, and more—highlighting some of the great companies being built outside of the better-known tech ecosystems.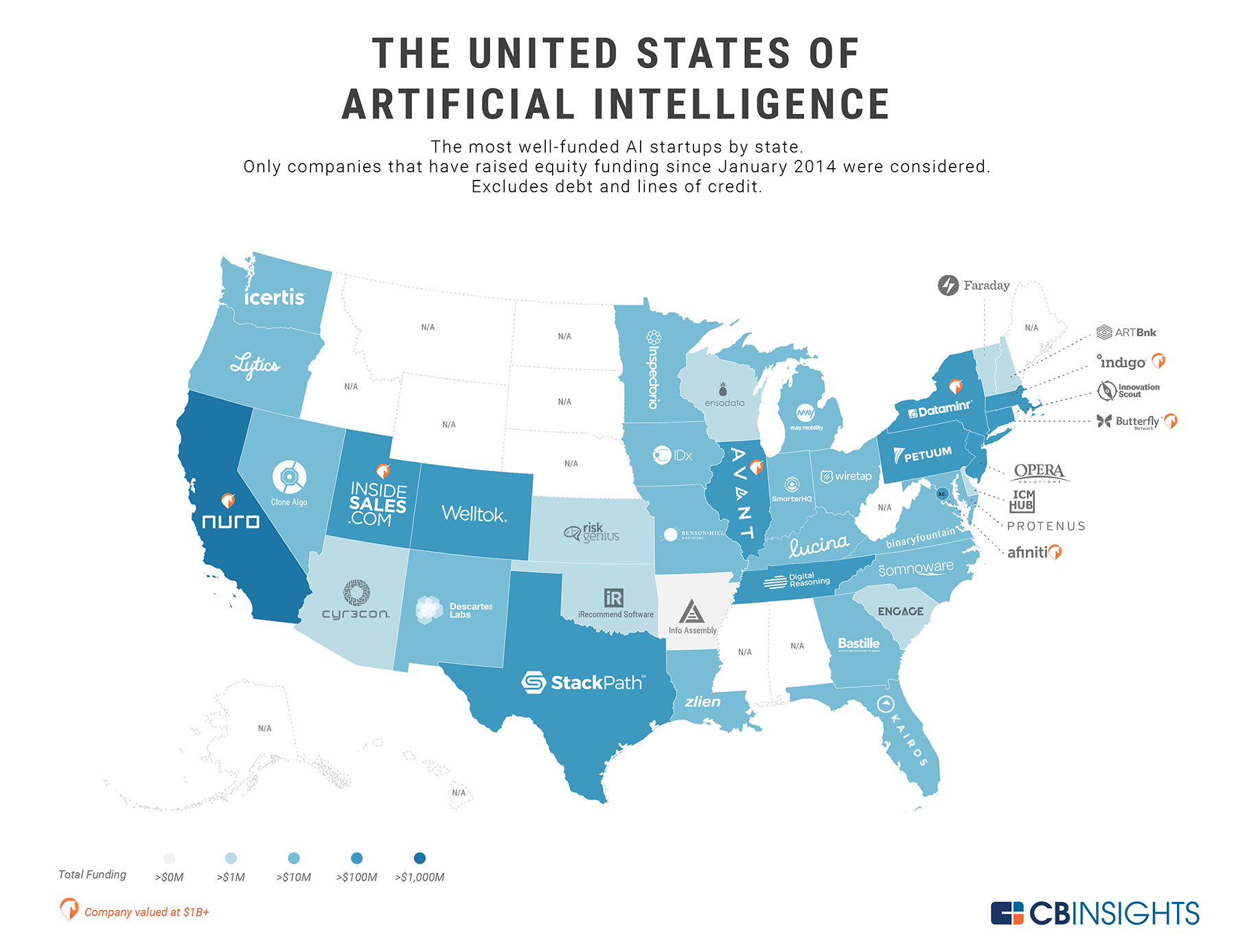 Click to enlarge (Image: Copyright 2018 CB Information Services, Inc. All rights reserved.)
Humbled to represent #MiamiTech
While we're flattered to have made the list alongside some truly stellar companies, we really want to give a shout out to the entire tech ecosystem that is growing down here in South-Florida and beyond. You know who you are! ?
As an international hub, Miami's economy is entrenched in tourism and real-estate; however with an influx of entrepreneurs and private funding of startup infrastructures, that is noticeably changing. It's only a matter of time until we transform the region's economy away from relying on those traditional industries.
One thing is for sure, it will take continued hard work, diligence and yes a little patience—there's no short-cut to success! Kairos has been at it now since 2012, weathering a few storms along the way (and we're not just talking Hurricanes), yet we still feel like we're just getting started.
Kairos COO, Mary Wolff, put it quite nicely on her LinkedIn: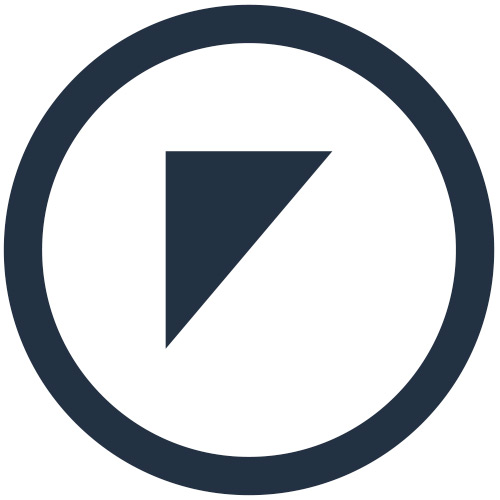 Team Kairos
Kairos provides state-of-the-art, ethical face recognition to developers and businesses worldwide.