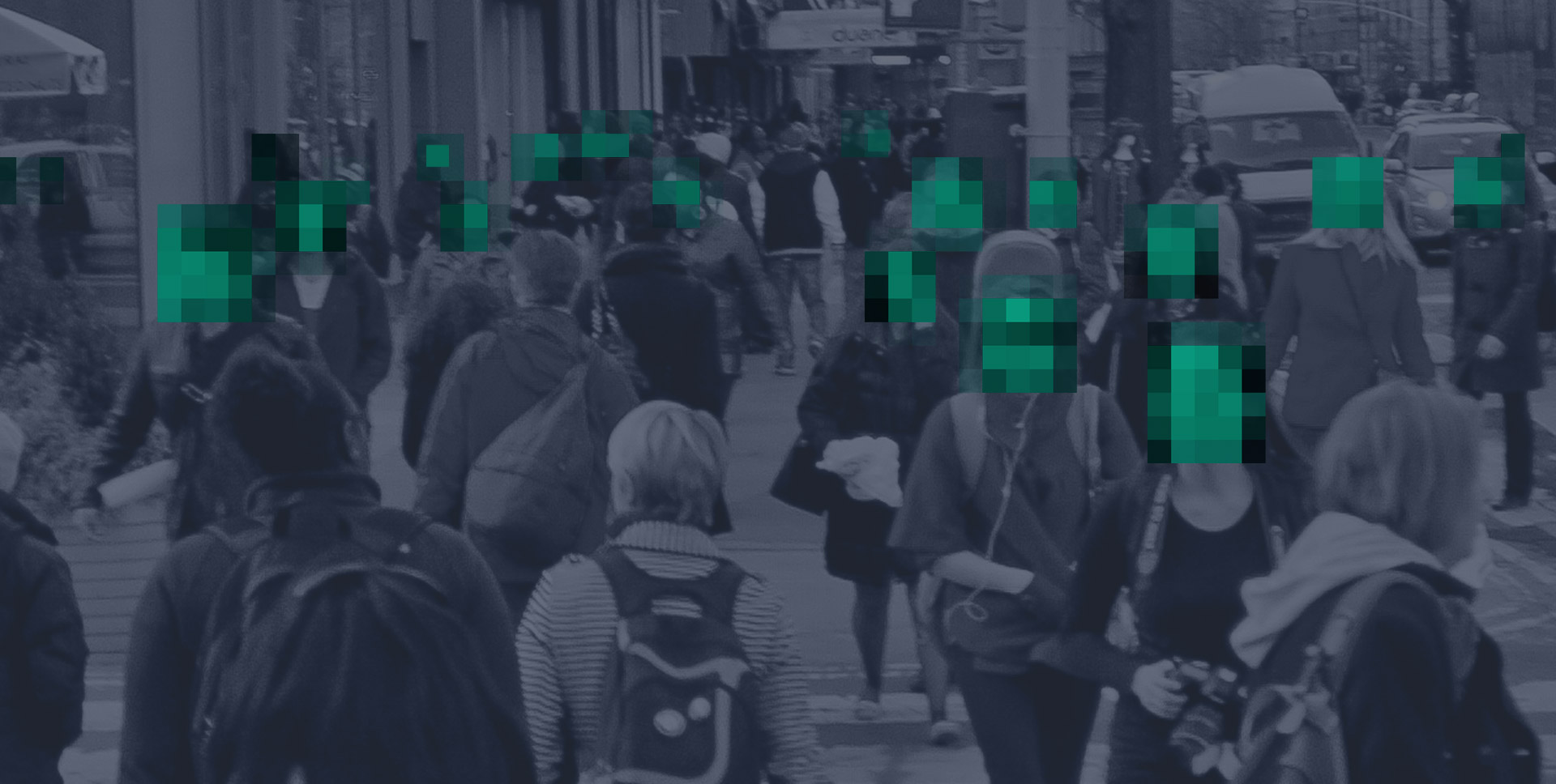 "...every tool ever invented is a mixed blessing. How things will balance out is a matter of vigilance, moral courage, and the distribution of power." - The Cult of Information, by Theodore Roszak, Author and Professor
At Kairos our vision is clear, we want to make the world a better place by serving humanity with our Human Analytics software. And that isn't just hollow marketing talk - this is a deeply rooted belief that Kairos can have a lasting, positive impact on people's lives. It's a daily mission to listen, support and empower our customers to create experiences that go beyond the nuts and bolts of a product. Together we are creating the future. And with that comes a great responsibility.
This is why we work with companies like Helping Faceless and encourage younger generations to use Kairos to postively impact the world.
"Unregulated Police Facial Recognition in America"
After a one year investigation, and 100 record requests from law enforcement agencies, The Center for Privacy & Technology, at Georgetown University's law school, has found that over 117 million American adults are affected by our government's use of facial recognition and that it is poorly, if at all, regulated. Most of the affected American adults are African Americans, leaving news sources to now speculate racial profiling, "due to disproportionately high arrest rates, [and] systems that rely on mug shot databases…" the study says.
Sakira Cook, counsel at the Leadership Conference on Civil and Human Rights, notes that higher arrest rates doesn't automatically mean African Americans are committing more crimes but that they are being policed, surveilled, and arrested in larger numbers. However, Cook does not blame the technology saying, "The problem is not the technologies themselves but the underlying bias in how and where they are deployed".
The study also found that the databases are rarely maintained to remove innocent people, people's whose charges have been dropped, and are not routinely tested for accuracy. Additionally, some states have logged driver's license and ID photos and allow them to be searched without probable cause. Under the FBI's FACE Memoranda of Understanding (MOU) these agencies are not fully following policy guidelines.
Our View On The Issue
Everyone at Kairos STRONGLY supports the work of the Georgetown law center, we work closely with them, and we are strongly in support of facial recognition privacy regulations as it keeps us all safe and secure. Our commercial customers are routinely deleting old images, enrolling people from all backgrounds, and obtaining consent. Although there are no federal laws in place saying we must do this, we feel it is our moral obligation to do so, and we want to do so.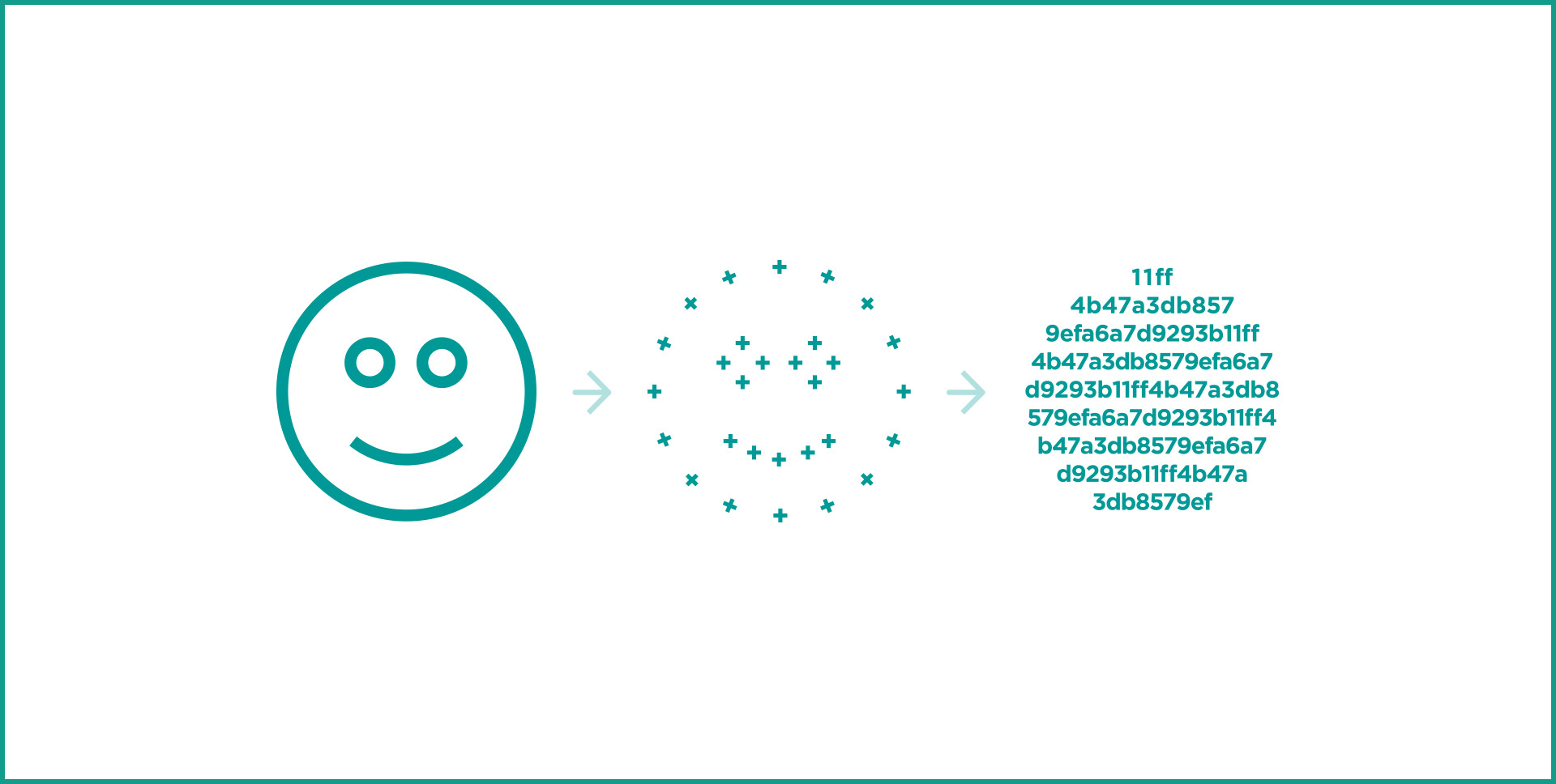 Kairos' algorithms find and anonymize facial data, keeping people's privacy safe and secure.
We do not keep a master list of people's faces and information nor do we use a government database. Kairos' algorithms find faces, detect feature landmarks, convert these into a unique and random string of numbers.
Our Technical Responsibility & Recommendations
As technology evolves it will continue to challenge our societal norms so, as an innovative technical company we try to be transparent and open to the general public. We want to build a trustful relationship between Kairos, our tech and the public and we do so by being honest, using our tech for the greater good, and being available to explain how our human analytics platform works.
Our recommendation to the government falls inline with Georgetown Law's Executive Director, Alvaro Bedoya's proposals. Accuracy must be improved, testing and maintenance should be conducted regularly, state and federal laws need to be discussed, voted on, and put in place, and biometric technology should not be used to target specific groups of people.
Thank you @BrianBrackeen! It's really good to know there thoughtful companies like @Kairos that draw these lines. #perpetuallineup https://t.co/2aq0OhuJQ6

— Alvaro Bedoya (@alvarombedoya) October 18, 2016
Brief Background: U.S Government's Facial Recognition Tools
This year the FBI released public information on the Next Generation Identification (NGI) service, a surveillance system, using the power of biometrics i.e Facial Analysis, Comparison, and Evaluation (FACE). Using a software named Interstate Photo System (IPS) they collect and search millions of "ranked candidates" photos for investigative purposes. The FBI also created the Universal Face Workstation, a free software tool for law enforcements to download to their computers so that they can access the IPS database. One can assume that these tools are being used to serve and protect our country.
While biometric/facial recognition laws and policies are scarce and federally non-existent, which we do not agree with, there are many groups looking into how law enforcement agencies are using these biometric tools. This is to bring to light the challenges associated with face recognition so that federal laws can be put in place to help regulate the tools for both businesses and government agencies.
Kairos is committed to being a responsible participant in this discussion. Kairos is not affiliated with the government nor do we plan to be in the future. We are always here and open to answer any questions about our technology and practices.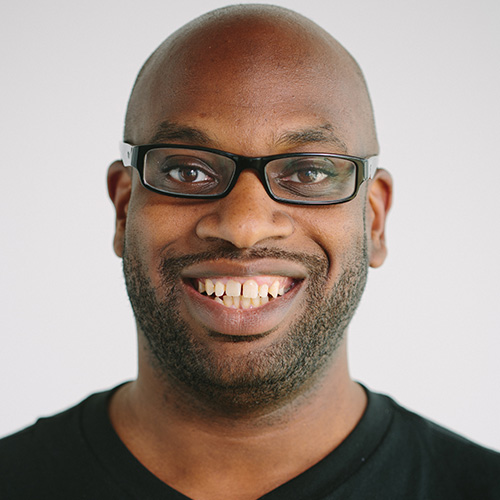 Brian Brackeen
Brian is the advisor at Kairos, a Human Analytics platform that radically changes how companies understand people.