Your Face is your Key
Grant and revoke access to anyone, anytime, from anywhere


Kairos biometric access control delivers security and peace of mind.


Benefits
Convenient - Grant and revoke access to anyone, anytime, from anywhere without having to worry about cards, FOBs or PIN numbers

Fast - The sub-second recognition process works at a glance, unlocking doors as you approach.

Secure - Enhance your existing access systems. Manage different levels of security clearance and increase forensic evidence of foot traffic

Affordable - Access control is now affordable for every door. Integrate with your existing camera system.
Use Cases
Apartments & Communities


Commercial Office Space


Fitness Centers


Marinas


Events and Concerts


Day Care & Education Centers

How Kairos Verify Works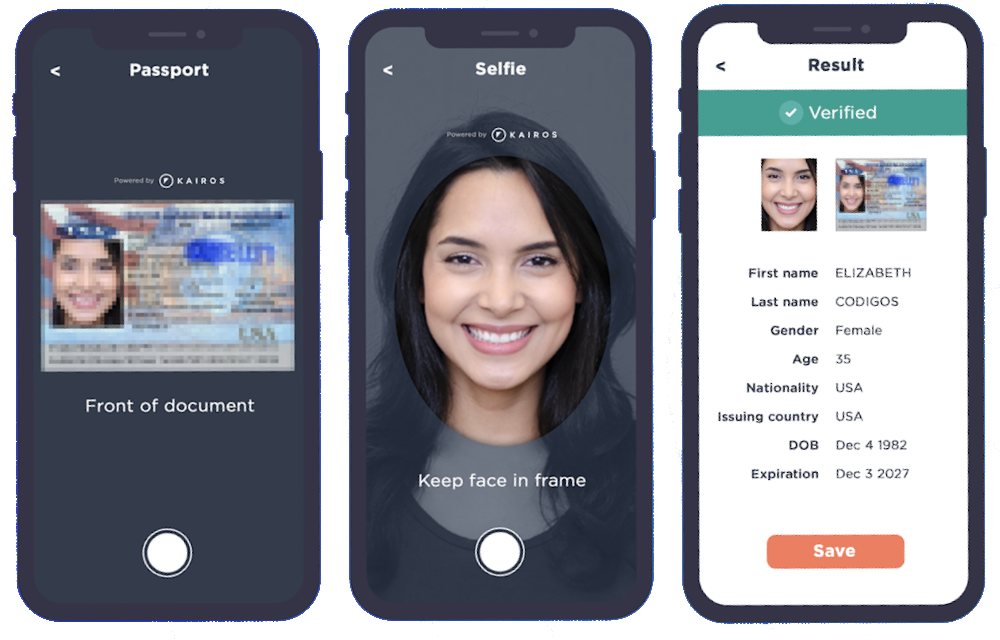 All you need is an ID, a selfie and a device to verify your identity.


Enroll your database of users who need access to your premises and set their access levels


When their approach the camera compares their face with the known faces in the database


If there is a match, the door unlocks.


A photographic record is stored in the access log for future examination

Product
One simple dashboard to manage access for each user.




Our SDK and dashboard give you all the tools to grant and revoke access to anyone, at any time.
Helping Customers Solve Big Problems.

Get started
Sign up for free try it out yourself