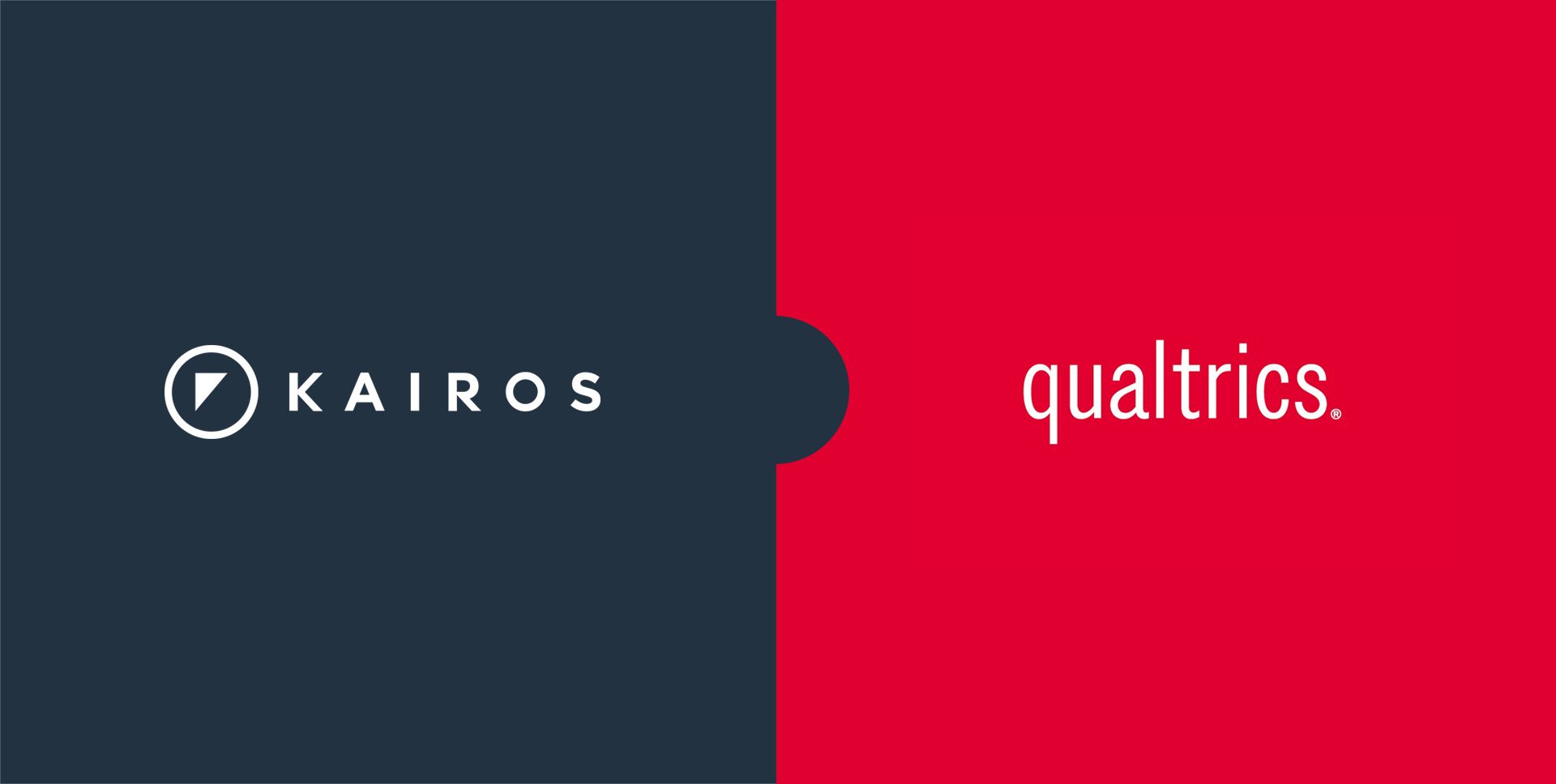 The Kairos integration for Qualtrics helps companies gather and act on emotion data faster. Kairos' video analysis service, Project Look, can now be embedded directly into any Qualtrics survey. Grab your free guide at the end of this article.
Qualtrics is a popular tool used amongst market researchers and business analysts to collect data on their users and consumers. If you've tried Qualtrics before you'll know how easy it is to use, if not it is a web-based tool for creating surveys.
However, processing the results you pull from your surveys can be a overwhelming. Why? Well, there's usually a lot of it and sometimes it's lacking vital human aspects. Without emotional insights you could be missing the bigger picture about how your audience really feels.
BENEFITS OF KAIROS + QUALTRICS
Simple set-up, no coding required - start in minutes.
Truly get a 360° view about how your audience thinks, and feels.
Dramatically improve business decisions, supported by real human evidence.
Humanize your Qualtrics Surveys with Emotion
Project Look is Kairos' video analytics solution that uses best-in-class face analysis algorithms to measure people's emotional reactions to content. In simple terms, it tells you how your audience is feeling towards any type of media that you put in front of them. It's perfect for measuring people's responses to things like TV Commercials, Movie Trailers or even Political Debates.
We can generally say people have two distinct sides: The rational and the irrational. The rational side is what drives our thoughts, whilst the irrational side is what drives our actions. So, in some ways we can say Qualtrics lets you measure the rational side, whilst Kairos lets you measure the irrational side. Combining the results from both sides allows you to deeply understand the whole story.
This level of insight helps you make more informed business decisions, which not only create a better experience for your customers, but impact your bottom line.
WHAT ANALYTICS WILL I GET?
You'll be able to see how your audience reacted to every frame of your video. We give this information back to you in a clean and easy-to-read .csv file. This means you can quickly import your new emotion insights into your existing data analysis tools.
Data that matters to you:
6 universal emotions; Joy, Surprise, Anger, Fear, Disgust and Sadness.
Engagement metrics such as Attention.
Demographics such as Age and Gender.
Aggregated audience 'emotion scores', with highs and lows.
Video frame timestamps.
Integrating Project Look into Qualtrics
You will need two things to begin the integration process of Project Look into Qualtrics:
1. A Qualtrics account2. A Project Look account
Once you are up and running with both tools, you will be embedding Project Look URLs into your Qualtrics surveys. This seamlessly integrates your video(s) and allows your users to experience the survey naturally.
You can also track each specific user who participates in your survey with Project Look by adding a response code. This will allow you to figure out which user took which survey, when they took it, and where. This data may help you better pin point your data sets and group them later on.
You can embed a Project Look video into any Qualtrics survey, and it's up to you where you place it.
The integration does not require any hand coding, but you will need to copy and paste the code we have provided. This code can also be replicated anytime you need it by following our documentation instructions and pasting it into the correct boxes. This will save you tons of time and allow you to link additional projects from Project Look to Qualtrics. In the future we hope to automate this process to save you even more time!
Add Emotion Analysis to Your Qualtrics Surveys Today
If you're ready to get started we recommend reading our free Project Look + Qualtrics Handbook. In it you'll find a step-by-step guide to setting up your integration, as well as all the code snippets you need to make it work.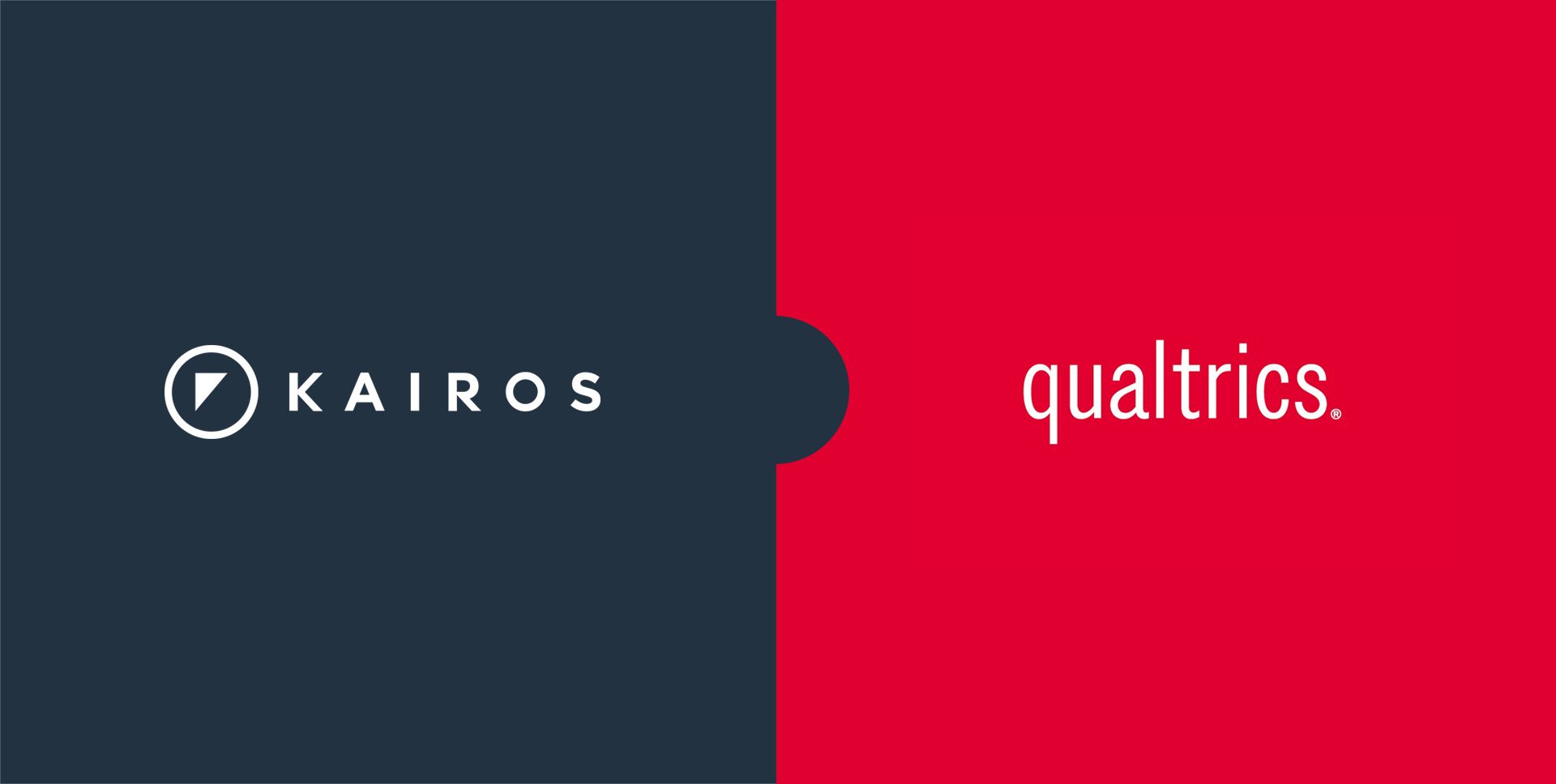 Benefit from emotion analysis in your Qualtrics surveys
Alternatively, if you need assistance, want to share feedback or have questions about what to do next - please This email address is being protected from spambots. You need JavaScript enabled to view it., I'd love to help you.
Ben Virdee-Chapman
Ben is the CDO & Head of Product at Kairos, a Human Analytics platform that radically changes how companies understand people.